Biology is the science that studies life and all its wonders. It is a fascinating field that helps us understand the mysteries of the natural world. From the smallest cell to the largest organism, biology offers a window into the complexity of life. In this article, we will take a journey through the world of biology and explore the amazing diversity of living creatures that inhabit our planet.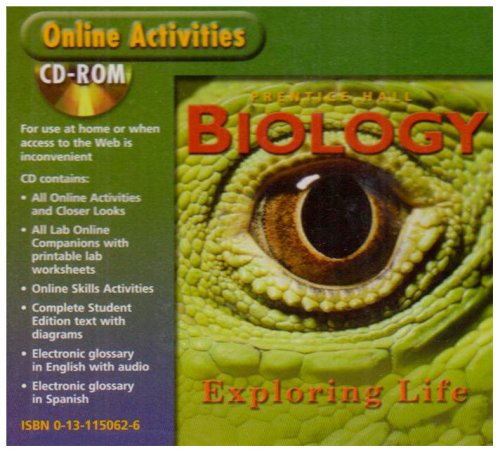 Unveiling the World of Biology
Biology is a vast field that encompasses many different areas of study. It includes the study of the structure and function of cells, the genetics of organisms, the ecology of ecosystems, the behavior of animals, and much more. The goal of biology is to understand how life works and how living things interact with each other and with their environment.
The study of biology is not only important for understanding the natural world, but it also has practical applications in many areas such as medicine, agriculture, and biotechnology. Thanks to advances in technology, biologists can now explore the mysteries of life at a molecular level and uncover new insights into the workings of living systems.
From Cells to Organisms: How Life Works
At the heart of biology is the study of cells, which are the basic building blocks of life. Cells come in many different shapes and sizes, and they perform a wide variety of functions that are essential to life. From photosynthesis in plants to nerve impulses in animals, cells are the engines that power living systems.
Organisms, on the other hand, are made up of many cells that work together to form complex systems. From the simplest bacteria to the most complex mammals, all living things share certain characteristics such as the ability to grow, reproduce, and respond to their environment. Understanding how these systems work and how they evolved over time is a key goal of biologists.
The Amazing Diversity of Living Creatures
One of the most amazing things about biology is the incredible diversity of life on our planet. From the microscopic bacteria that live in the soil to the majestic whales that swim in the ocean, there is an incredible variety of living creatures that inhabit our world. Biologists study this diversity to understand how different organisms evolved and how they are adapted to their environment.
The study of biodiversity is also important for conservation efforts. Many species are threatened by habitat loss, pollution, and climate change, and it is crucial to understand their biology in order to protect them. By studying the diversity of life on our planet, biologists can also gain insights into the history of our planet and the processes that have shaped it over time.
Unlocking the Secrets of the Natural World
Biology is a science that is constantly evolving and changing as new discoveries are made. One of the most exciting areas of research in biology is the study of genetics, which has opened up a whole new world of possibilities for understanding life. Biologists can now manipulate genes to create new organisms, cure genetic diseases, and even create new forms of life.
Another area of research that is growing in importance is the study of ecology, which looks at how living things interact with their environment. Understanding these interactions is crucial for developing sustainable ways to manage natural resources and protect the environment.
In conclusion, biology is an incredibly exciting and diverse field that offers endless possibilities for exploration and discovery. By studying life at all levels, from cells to ecosystems, we can gain a deeper understanding of the natural world and our place in it. Whether you are interested in medicine, conservation, biotechnology, or just the wonder of life itself, biology has something to offer everyone.
So next time you look at a flower, a bird, or a tree, remember that there is a whole world of biology behind it, waiting to be explored and discovered. Who knows what wonders we will uncover in the years to come? The possibilities are endless, and the journey is just beginning.